Kaarel Lepik from Estonia had an epic battle in the Heads-up of the Unibet Open Copenhagen's main event and went on to win it.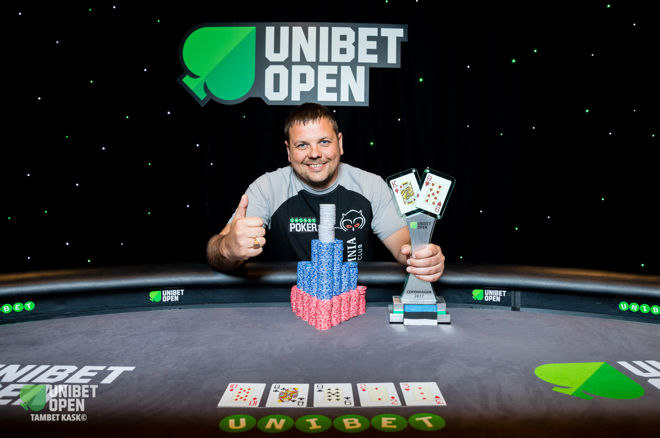 He entered the Copenhagen Circuit along with 5 other players who were looking to get a qualification to play the main event. He was the only player from the group of six to qualify for the main event and to finally make it to the top. He had a really fierce battle with Sigurd Carlsson and overcame his opponent from the Faroe Islands after trailing him for a long time in the heads-up.
Peter Harkes, the 2011 Unibet Copen Riga winner, was also at the final table and was looking to bid for his second Unibet Open title. But, he had to finally settle for the third place. The chip leader of the final day, Monica Vaka, did not have a good showing at the final table and had to settle for the seventh place. If she was able to show the poker form that she displayed to become the chip leader, she would have become the first female to ever win the Unibet Open title
It was a tough battle between Lepik, Harkes, and Carlson. Harkes was looking for his second Unibet title, but fell short against the big stacks of Lepik and Carlsson. He tried to make a comeback with pocket sixes when Carlsson had the ace-trey. But with an ace on the flop, Harkes had to exit from the tournament.
Carlsson now had a 2-1 chip lead over Lepik. The Estonian was struggling against Carlsson and was below the 20 big blind mark many times. But, he did not give up and held on each time. He was behind Carlsson for hours and he slowly started grinding his way back into contention and both of them had even stacks. Lepik had the final laugh with king-nine against Carlsson's king-trey.